Brands we produced value for via our ad agency partners
4 Reasons why the CGI Production Department is a Smarter Choice for Your Ad Agency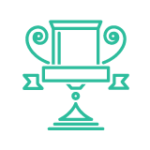 Quality Guarantee
Hover for More
Quality Guarantee
We hunt down young geniuses and keep know-it-all veterans, so that we have an unparalleled team of illustrators, motion designers, 3D artists and digital producers working for you in a perfect symbiosis.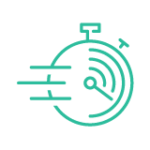 Lightning Fast
Hover for More
Lightning Fast
Need a quote instantly? You'll have it within an hour. Have an impossible deadline? We assign multiple production teams for your project. Need just a small asset for a pitch? Want to see your idea visually? You'll get it in minutes.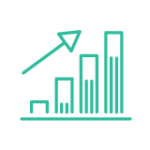 Increase profits by 50%
Hover for More
Increase profits by 50%
Every estimate we submit starts at 50% less than usual production costs, because of our unique CGI Production Department concept. We changed the rules of the game, so you can increase your profits by 50%.
Remove stress from production
Hover for More
Remove stress from production
We can take care of production from A to Z be it 2D, 3D, pre- or post production. This means less fuss and an easier life for you. Hey, you can even check project progress on your iPhone with our intuitive project management system.
WHAT IS A CGI PRODUCTION DEPARTMENT?
It is like having a group of 3D artists, illustrators, motion designers and digital producers right in the next room. Like your own service on-demand and thus affordable CGI department available 24/7.
We have tons of wonderful non-public references, please ask for them in email. Thanks.
WHAT OUR CLIENTS SAY ABOUT US
I have worked with CGIPixels on moving image and CGI projects for three years now, and they have consistently delivered on brief, budget and schedule. Their project management and process is good and once the brief is clarified they work quickly and accurately and are easy to deal with.
We've found working with CGIpixels to be a great and enjoyable process. The team are good at understanding our brief and bringing ideas to life in a way that's engaging and interesting. They are eager to help and good at turning things around quickly, which in an agency environment is always useful! I'd definitely recommend them.
Consistently great to work with. They have talented animators, are always responsive and can deliver quality work even under difficult deadlines.
I wanted to extend my thanks and congratulations on the delivery of our projects. Turnaround time was only a third of what we would usually expect. Thanks for the great jobs lets get on with the next one.
CGIpixels always do an amazing job for us, usually on an urgent deadline! They are always very accommodating and willing to help us out, going the extra mile to make sure the job is spot on for what we need, which is why we go back time and time again.
We have just completed an origination and animation project with CGIpixels and are very pleased with the results. They work quickly and to a high standard and are both collaborative and accommodating.
So glad we found these guys… Talented team who appreciate a deadline shouldn't compromise creativity. A talented team who we can always depend on to deliver quality creative.
We just had our first experience working with the CGIPixels team. And the results couldn't be better! They're all very easy to work with. To the point where you don't even feel you're in a different continent. Their illustrators and animators took our idea and turned it into a very nice piece. We were very impressed with their work and willingness, even within a very tight timeframe.
We were hesitant at first to use CGI because of the distance and logistics. Happy to say we will use them again and again as their delivered product is nothing short of stellar. They took our direction beautifully and provided service to rival any studio in Manhattan.
CGIPixels was a great asset to us when we were seeking to deliver high-end 3D and VFX work under a relatively restrictive budget. Ultimately, our client came away thrilled with the quality of the work.
We are really impressed with your work ethic and quality of work. We look forward to working with you all again in the future.
REDUCE PRODUCTION COSTS BY 50% + NO MORE PRODUCTION HEADACHES
VERTICALS
Automotive, Electronics, FMCG, Food and Beverage, Technology, Banking, Energy, Government, Insurance, Healthcare
Skeptical? We know that TRUST is hard to earn.
So we'll create a

complimentary asset

 for a project of your choice to show you what we are capable of.
Have a project in the pipeline? Or an important pitch? We'll produce a complimentary asset for the project of your choice. After all,  we know you want to make sure that the assets we create are top notch. No risk.
Brands that we have created assets for via agencies: SONY, Xerox, AXA, Suzuki, General Motors, Continental, Telekom, KBC Bank, etc.
Fill in the form to ask for a quote and/or for the complimentary sample.
US: + 1 (347) 7596 271
Canada: + 1 (604) 2832 516
UK: + 44 20 7193 4359
 General Enquiries – hello@cgipixels.com
New Business – new@cgipixels.com
Job Enquiries – hr@cgipixels.com
Press Enquiries pr@cgipixels.com
No strings attached. If your project is cancelled, no worries: we'll produce a complimentary sample for your next project.
| | CGI Production Department | Production Company | Freelancer |
| --- | --- | --- | --- |
| Scope of services | wide | wide | low |
| Price | 50 | 100 | 70 |
| Response time | instant | we'll get back to you | sorry, I got sick |
| Crazy Deadlines | yes: multiple teams will work on the project | maybe, but give me more money | impossible |
| Summary | Cool, trustworthy, cost-cutter | Ordinary, profit-eater, busy | Risky, narrow, nice |